Rekha Rana wins Best Actress award for movie 'Tara: The Journey of Love and Passion' In 5th JIFF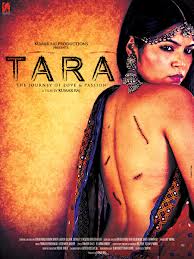 The 5th Jaipur International Film Festival (JIFF) saw actress Rekha Rana winning the Best Actress award for her performance in Hindi film Tara: The Journey of Love and Passion.
The jury consisted of eminent producers and directors including Oscar winning producer Mark Baschet, and they presented the award to her on the 3rd of February.
The same ceremony saw Sharmila Tagore win the 'Lifetime Achievement Award.'
The event was attended by many known names from politics and cinema including Raveena Tandon, Dia Mirza, Hema Malini and Prem Chopra.
The film Tara is produced by Kumar Raj productions, co-produced by Dharma and Meenu Singh, Music by Prakash Prabakar & Siddarth Kashyap.
src: pink villa