Oil India Limited finds big reserves in Rajasthan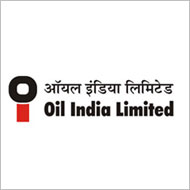 Oil India Limited has reported a "significantly big" discovery in the Rajasthan field, sources told NDTV Profit on Tuesday. The discovery, christened as Punam-1, has been cleared as commercial by the Director General of Hydrocarbons, the sources added.
Shares in state-run Oil India, engaged in discovering and producing oil and gas, closed with over 3 per cent gains at Rs. 544.90 on the Bombay Stock Exchange. The stock was the top gainer on the BSE Oil and Gas index.
Oil India's discovery is reportedly close to Cairn India's Rajasthan oil block in which state-run Oil and Natural Gas Corporation (ONGC) is a junior partner. Output from the new discovery is likely to be 30,000 barrels per day, the sources said.
src: NDTV Profit